Equipping saints for the work of the ministry - Ephesians 4:11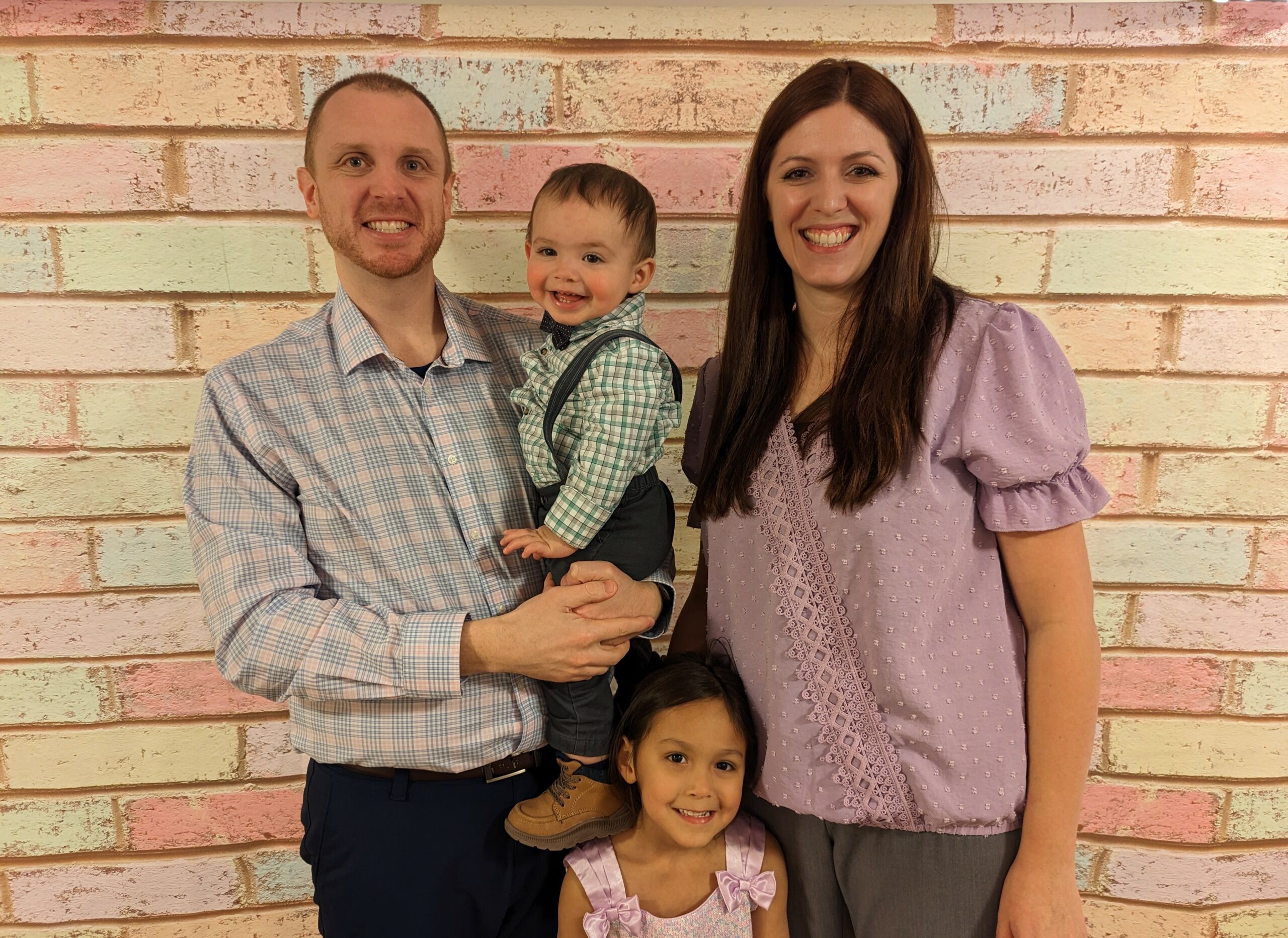 Clint VanDyne, Lead Pastor
Pastor Clint VanDyne was saved at a young age in a small town in Indiana. He was privileged to grow up in a Christian home and attended Christian school in South Bend, Indiana. After graduating high school, Clint went on to Bible college where he graduated in 2009 with a degree in Youth Ministry. While in college, Clint was involved in a number of ministries including preaching and teaching in the local church, working with teen boys in a prison ministry and weekly soul winning outreach. Clint also studied music, traveled on a music team as well as participated in choir and other fine arts. During his junior year he met his wife, Amanda.
Amanda comes from a pastor's home and was also saved at a young age. She attended Ridgewood Baptist Academy during the 2002-2003 school year. Amanda is also a 2009 graduate with a degree in Elementary Education. She loves teaching and loves children and has served in a number of youth and children's ministries. During their time in college, the VanDynes served as the youth directors at East Delavan Baptist Church.
Clint and Amanda were married shortly after graduation in 2009. Clint filled pulpit at Lighthouse Baptist Church in South Bend, IN, while Amanda taught at Grace Baptist School in Plymouth, IN. In 2010, they moved to Wisconsin where Clint enrolled at Marantha Baptist Seminary and Amanda taught at Kiddie Kampus, the school's day care. In the summer of 2012, the Lord directed the VanDynes to help in a church plant in Firestone, CO. After four years of church planting, the Lord moved them to Faithpoint, a Baptist church in Longmont, CO, where Clint served on the worship team and directed the choir and Amanda served in a number of children's ministries. In October of 2017 they adopted their daughter, Sophia, and adopted their son, Carson, in December of 2021.
The VanDynes began at Ridgewood on September 1, 2019 when Clint accepted the call to be the church's Lead Pastor.
Email Pastor VanDyne - pastorvandyne@ridgewoodbaptist.org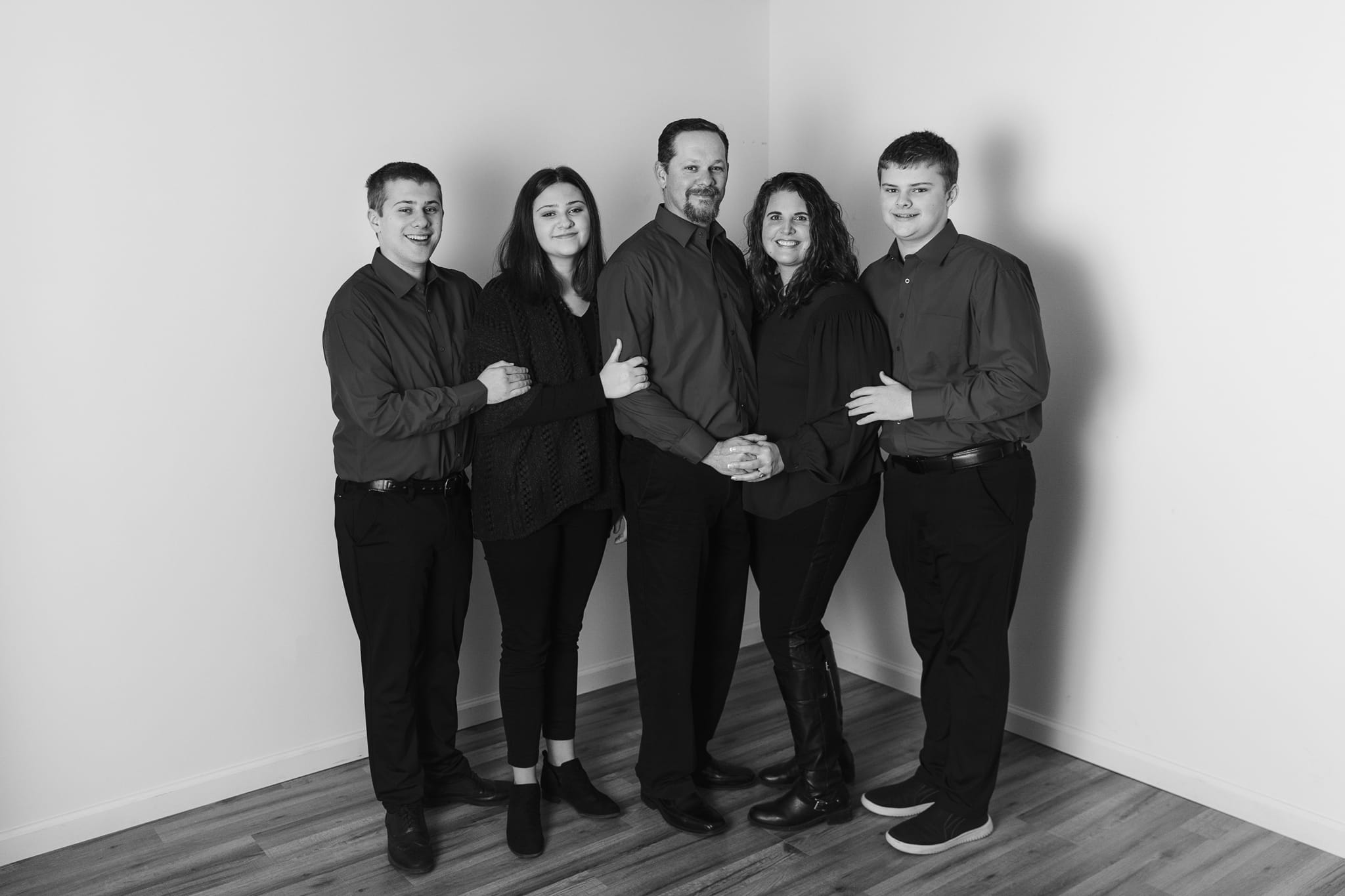 Jonathan Fuller, Assistant Pastor
Jonathan Fuller was saved by God's grace at age five in the AWANA ministry of First Baptist Church of Danville, IL where he spent all of his childhood. He was homeschooled from third grade through eighth grade. He attended First Baptist Christian School through high school. During the summers after his junior and senior years of high school, he worked at Camp Assurance where he met his wife Amanda. He and Amanda were married on August 7, 1999. He graduated from Pensacola Christian College with a bachelor's of science in English education and a master's in educational administration.
In the fall of 2000, Jonathan and Amanda started teaching at Ridgewood Baptist Academy. Jonathan taught high school English, and Amanda taught first grade. After their son Rhys was born, Amanda has stayed home fulltime. She now homeschools all three of their children: Rhys, Raegan, and Rhett. After seven years of teaching, Jonathan left to pursue another degree while working construction. When the recession hit, Jonathan put off pursuing the degree and continued working construction.
The Fullers joined Ridgewood Baptist Church when they began teaching in 2000. Jonathan was ordained as a minister of the gospel on October 9, 2016. Amanda has served as nursery coordinator for several years and currently teaches children's church and Sunday School and serves in AWANA. Jonathan served as a deacon and currently teaches Sunday School, leads the AWANA program, and serves as an associate pastor.
Email Pastor Fuller - pastorjonathan@ridgewoodbaptist.org